The Mylar® rPET lidding film range can be used across most food packaging requirements including: chilled, frozen, fresh fruit and produce, meat and poultry, seafood, ready meals and snacks.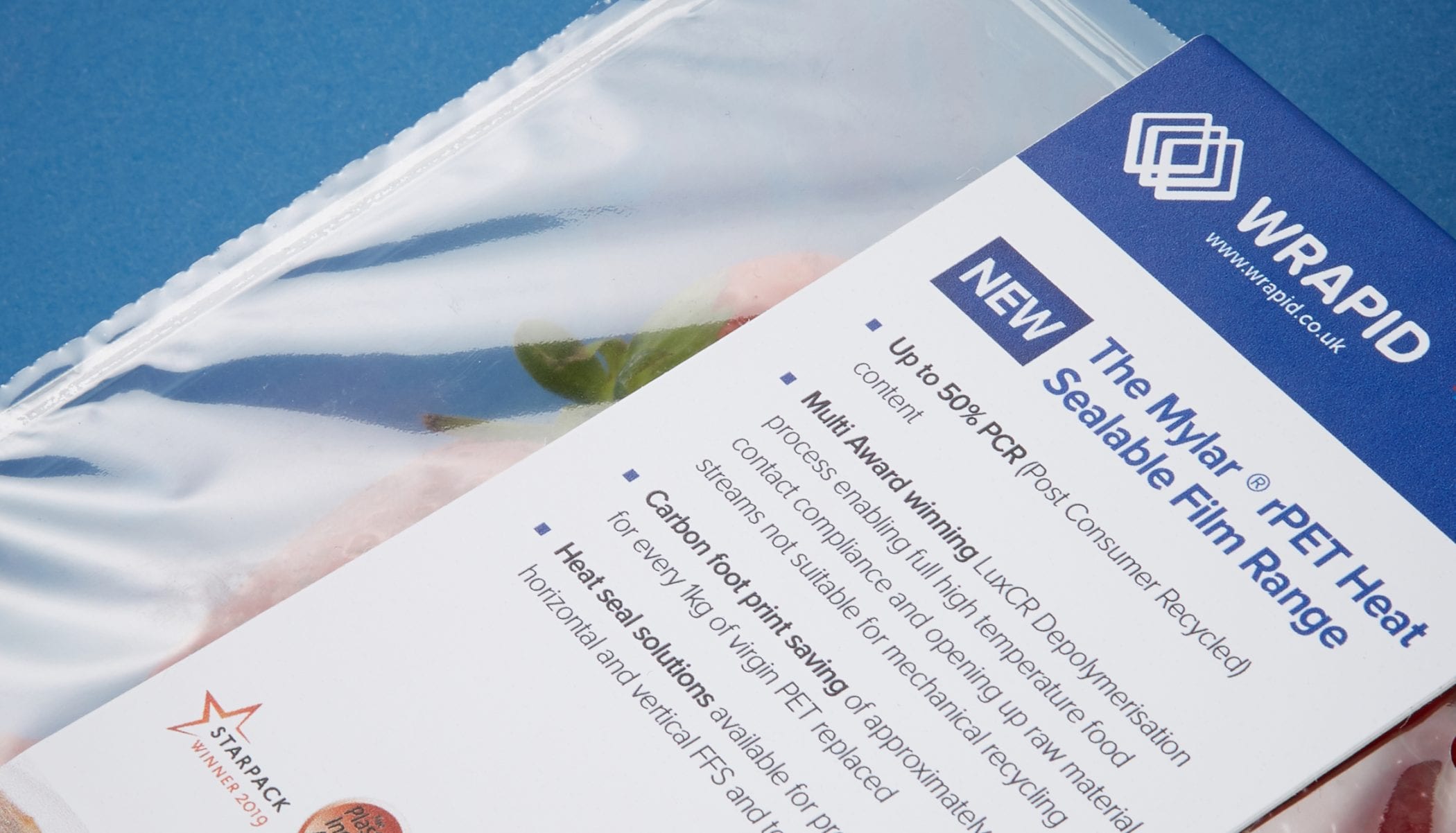 A breakthrough in the 'war on plastic'. The films:
Have up to 50% PCR (Post Consumer Recycled) content.
Utilise rPET flake in the DuPont Teijin Depolymerisation process which is sourced from European deposit return schemes.
Provide a carbon footprint saving of approx.. 1.4kg for every kg of virgin PET
Through science, people and communities, DuPont Teijin strive to constantly improve and innovate more sustainable ways of contributing.
Up to 50% PCR (Post Consumer Recycled) content
Multi Award-winning LuxCR Depolymerisation process enabling full high-temperature food contact compliance and opening up raw material streams not suitable for mechanical recycling
Carbon footprint saving of approximately 1.4kgs for every 1kg of virgin PET replaced
Heat seal solutions available for pre-made bags, horizontal and vertical FFS and top seal lidding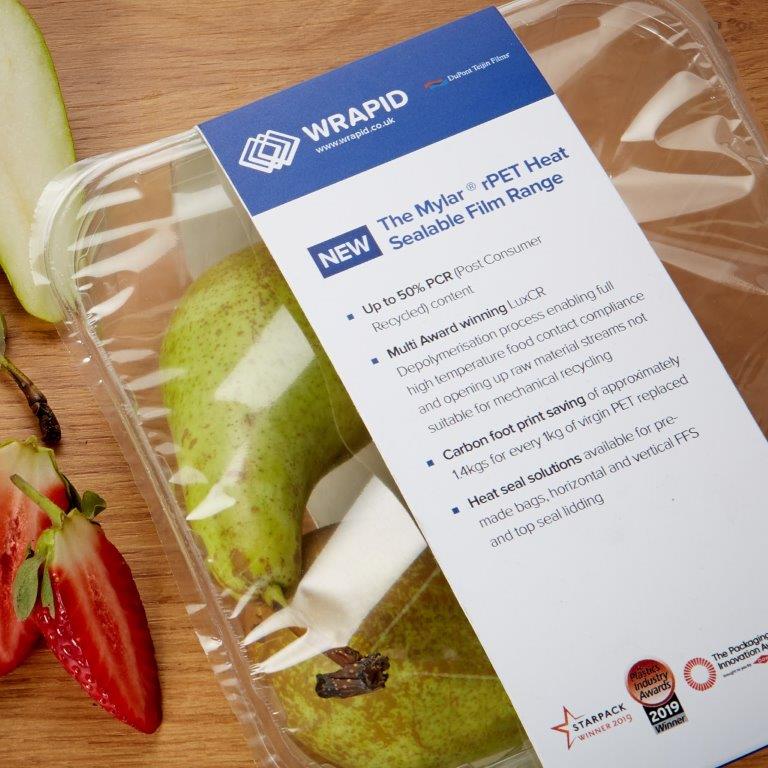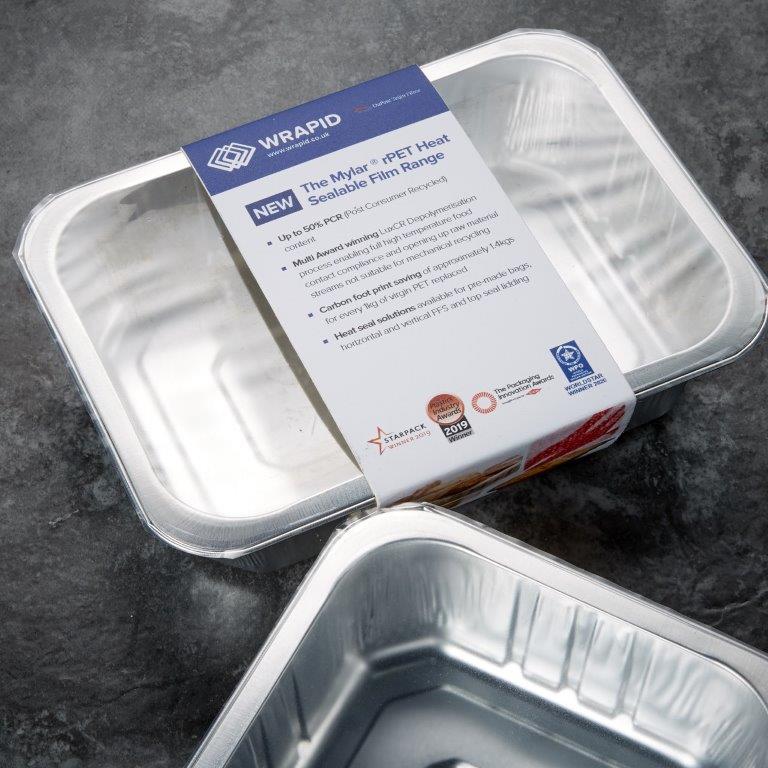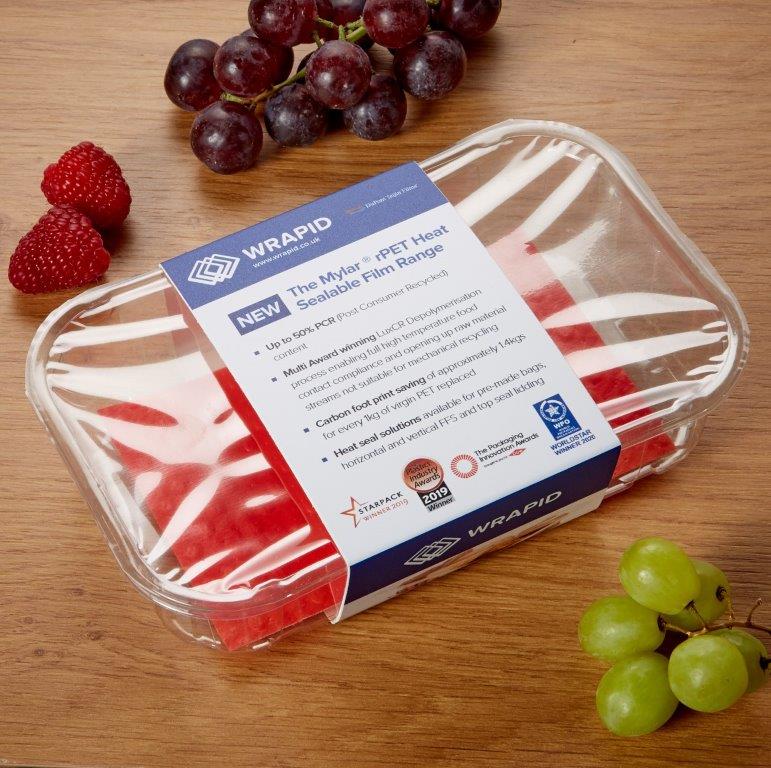 Get in touch with our team to discuss your next packaging project.