With everyone, not just big corporations, having to make more responsible choices when it comes to packaging waste, we are proud to be one of the companies leading the change.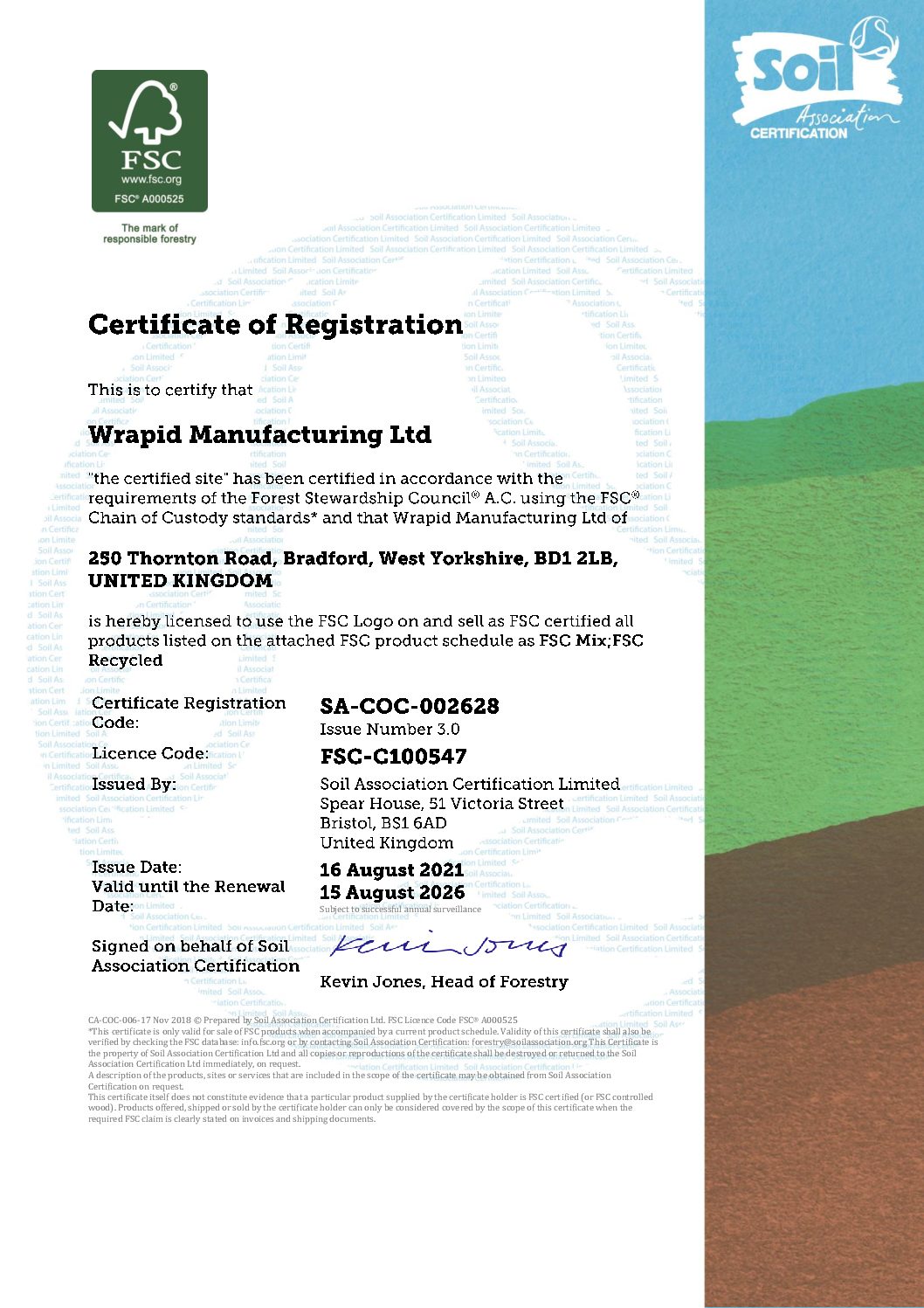 FSC® Certificate of Registration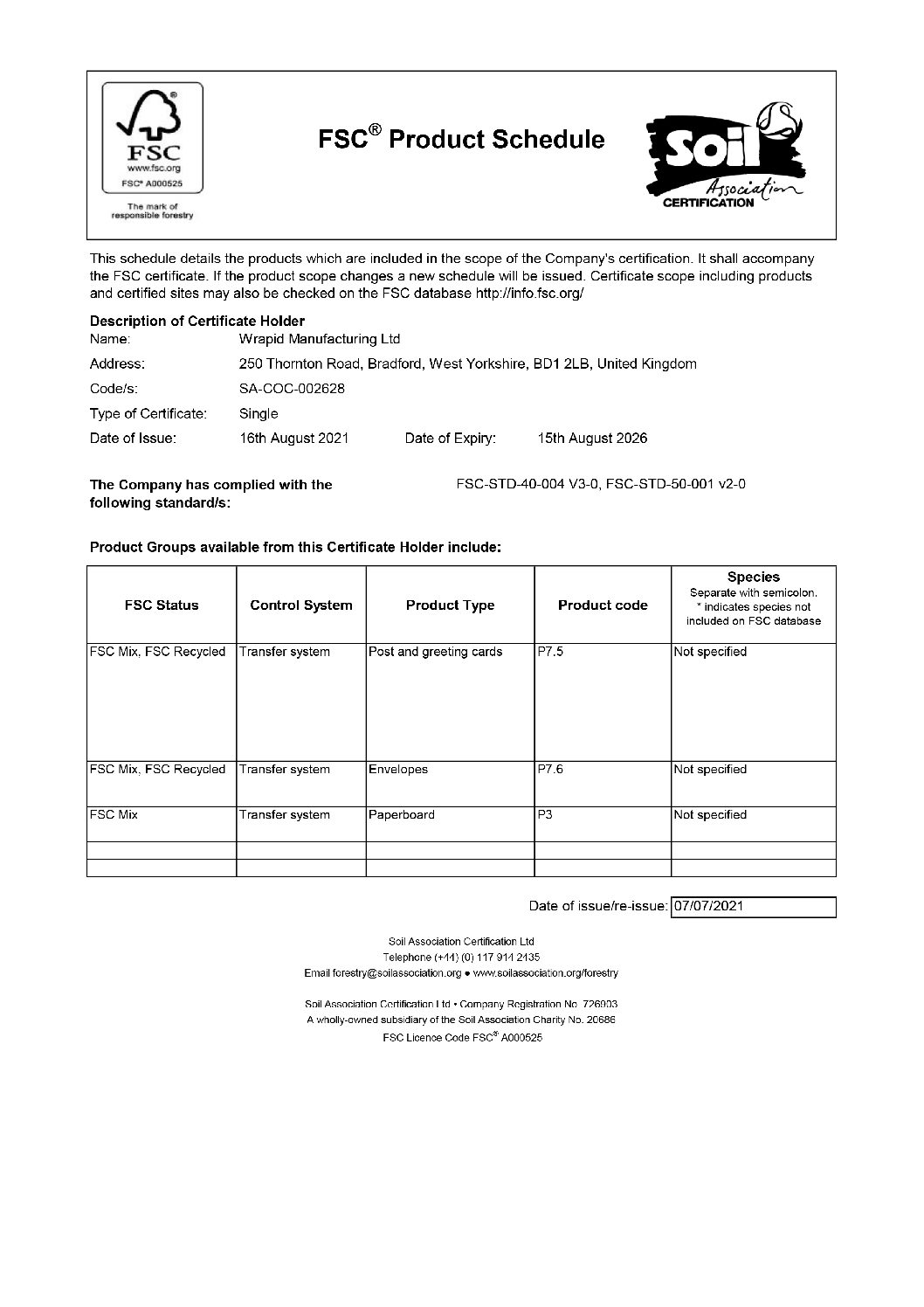 We are dedicated to the responsible use of plastic through all stages of its life, from design, production and storage, to delivery and recycling.
Minimising the impact on our planet is a key driver in the greeting card industry. Wrapid has strived continuously to reduce our own impact through carefully managed segregation of waste streams to both recover value and minimise landfill and incineration.
We are committed to reducing our environmental impact and operating in a more sustainable manner, and it is our priority to encourage our customers, suppliers and associates to do the same. This is fundamental to our business strategy and operating methods.
Our company's approach to corporate and social responsibility demands constant research and product development to ensure the minimisation of both our carbon footprint and the use of single-use plastic. The key is to find the balance between maintaining commercial and performance benefits to food processing and retail sectors, whilst also helping to save our planet for future generations. We at Wrapid take this commitment very seriously and are proud that similarly, environmentally-minded businesses are embracing our innovative solutions to the problem of plastic waste.
Our responsibility has been further extended and recognised through our FSC® Chain of Custody Certification (Licence No: FSC-C100547) for our paper products. Full information about our FSC® certified products is available upon request (see contact details). Responsible and sustainable approaches to the planet's valuable forestry assets are more important now than ever and Wrapid are pleased to be supporting the FSC's valuable efforts.
Get in touch to start your next career with Wrapid.